Stop Wasting Money on Your Marketing
Full Service Marketing for Small Businesses and Causes in Small Towns
Full Service Marketing for Small Businesses and Causes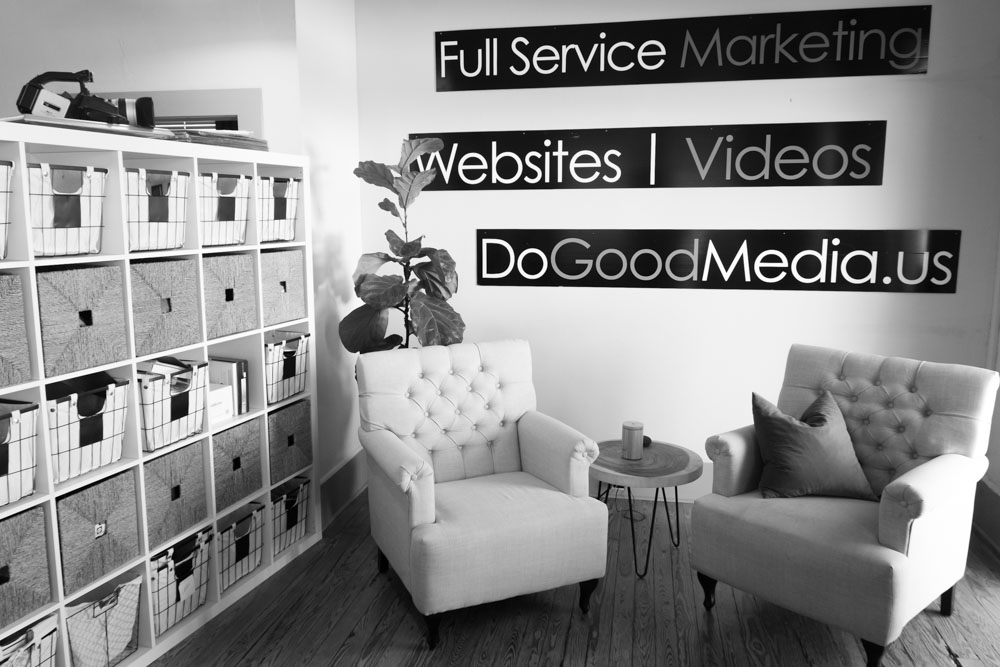 What Makes Us Different
Do Good Media has a purpose!  We want to help your small business and charitable cause to succeed in reaching the people you need.  We don't just want to do this… we HAVE to! It's the thing that excites us!
Take a Look at Our Work
We strive to produce quality work that stands on its own feet.  We love working with businesses and causes who want to make a difference.
What We Do
Video Production
Websites Design/Refresh
Social Media Audits
Social Media Management
Social Media Advertising
Event Marketing
Corporate & Organization Branding and Identity
We'd Love
to Work With You
Do Good Media is a non-profit marketing agency for small businesses and causes.  We help to bring your brand into focus. We know how hard it is to connect with the people you need the most (ideal customers, raving fans, donors, etc).
We can help your business or cause with these services.